Manotech [RETIRED]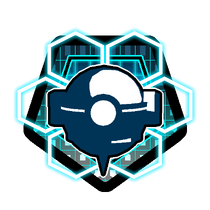 Fort Alcazar Boss
Summary

The blue guy. (concept by BALLWATER13, built by Falner)
Manotech's General Statistics
[Stun Threshold] - 250
[Health] - 20000+(# of players*50)

[Damage] - 140%

[Defense] - 180%

[Walkspeed] - 80%

| Ability Name | Effect | Description |
| --- | --- | --- |
| Storm Surge | Damages players for low-high damage depending on how many hands hit | Manotech raises his hands and slams them on the nearest target multiple times |
| Starfall | Damages players for low-high damage depending on how many lasers hit. | Manotech raises his hands and shoots a large amount of lasers at the nearest target. |
| Jump | No effect on players | Manotech jumps a far distance and lands on the ground. |
Useful Tips

Both bots are stunned for a longer period of time than most players and would need to be fully exploited to do as much damage as possible during that short time.
Classes' Effectiveness

Anubis was highly recommended due to the Deathmatch nature of the gamemode, allowing players to potentially gain numerous "stacks" and then have an almost equal fighting ground to one of the bosses.
Abyss was recommended to heal allies and stun the boss quickly.
Nether could potentially kite around the bosses with the click combo and use the long range of Z or use EZ to do damage either from far away or to do pure damage based on their defense amount.